Frida and Diego. Long live life!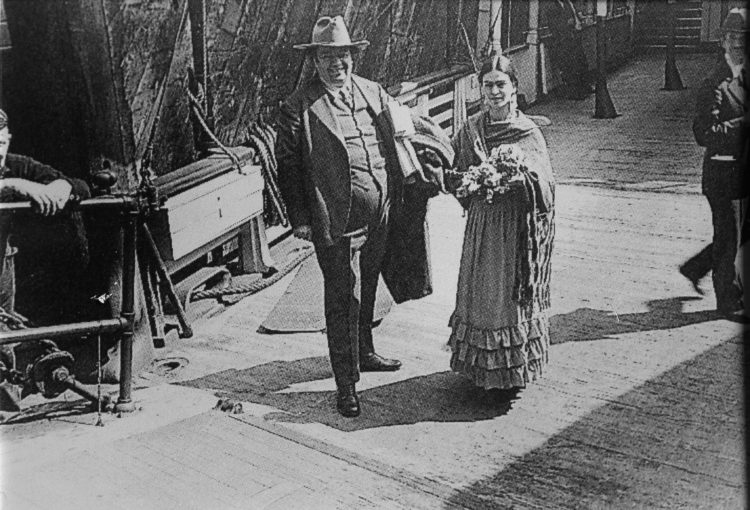 On Tuesday, the 3rd of October, at 5 pm, we would like to invite you to the vernissage of exhibition presenting unique photos of Frida Kahlo and Diego Rivera.
The exhibition titled "Frida and Diego. Long live life!" tells the story of Frida and Diego's relationship. The life they shared was highly tumultuous, full of break-ups and reunions. They spent together almost a quarter of a century – from their wedding in 1929 to Frida's death in 1954.
Presented photos were taken among others by Frida's farther, Guillermo Kahlo, Augustin Victor Casasola, Nickolas Muray, Manuel Alvarez Bravo, Élie Faure, Ernesto Reyes and Ansel Adams. They depict not only the famous artistic couple but also the icon of surrealist movement, André Bretona, or Leon Trotsky. The authors of the photos managed to capture an extremely important moment in the history of Mexico and in the artistic-political life of the country.
The vernissage will be preceded by a lecture by Gregorio Luke, an expert in Mexican culture and art, who will familiarise us with the life and work of both artists.
Also in October we will present two films from the Mexican classical canon. On Saturday, the 14th of October, at 3 pm we would like to invite you to Macario (1960), dir. Roberto Gavaldón, and on Saturday, the 28th of October, at 3 pm, we will show you The Pearl (1947), dir. Emilio Fernández.
The exhibition will be open until January 3, 2018.