About the Cinema or the Palace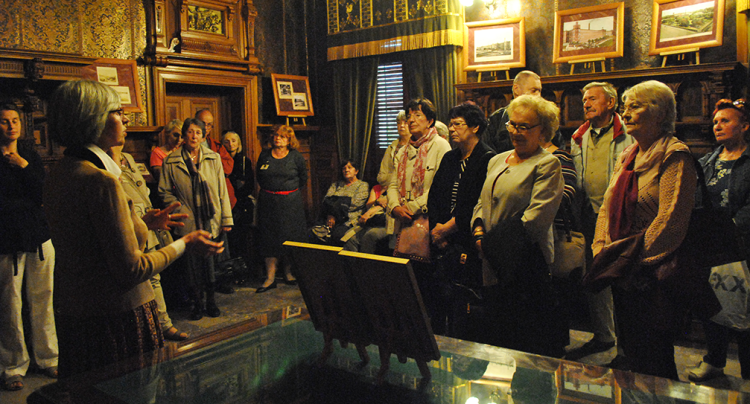 We would like to encourage you to use the support of our excellent museum guides – experts in the history of film and animation as well as connoisseurs and lovers of Lodz – who will elaborate, either in Polish or in English, on the subjects that interest you most. Both individual visitors and groups can use the guides' services.
The Film Museum is seated in the 19-the century palace of Karol Scheibler, one of the most prominent factory owners in Lodz, who, owing to his fortune, became known as the Cotton King. The visitors of our museum apart from the film-related exhibitions have also an opportunity to visit the palace's historical interiors.
Contact:
Phone: 42 674 09 57, ext. 155 (during the opening hours)
rezerwacje(at)kinomuzeum.pl
Ticket prices:
Regular fee: 10 PLN
Reduced fee: 7 PLN
Guided tour (in Polish): 70 PLN.
Guided tour (in English): 100 PLN.