Ingmar Bergman's 100th anniversary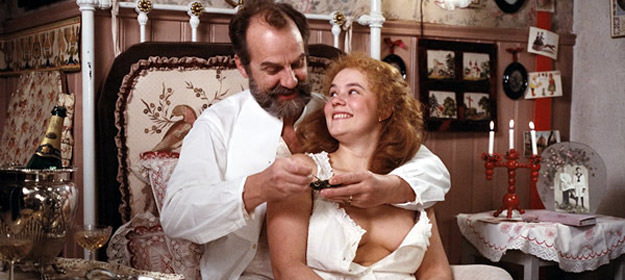 The 14th of July Ingmar Bergman would've turned 100. Join the celebration at Filmmuseum in Lodz with special screening and surprise for cinema-lovers.
On 14th of July at 4 p.m. we will screen Ingmar Bergman's "Fanny and Alexander" (1982). The movie will be preceded by archive video from the movie set and commentary by professor Tadeusz Szczepański, who is an expert of Bergman's work.
Bergman received three Academy Awards for Best Foreign Language Film during his career including Fanny and Alexander (1984), The Virgin Spring (1960) and Through a Glass Darkly (1961) and received nine other Academy Award-nominations for his films.